Edwardian Coat 1910 Sewing Pattern #0915 Size US 8-30 (EU 34-56) Pdf Download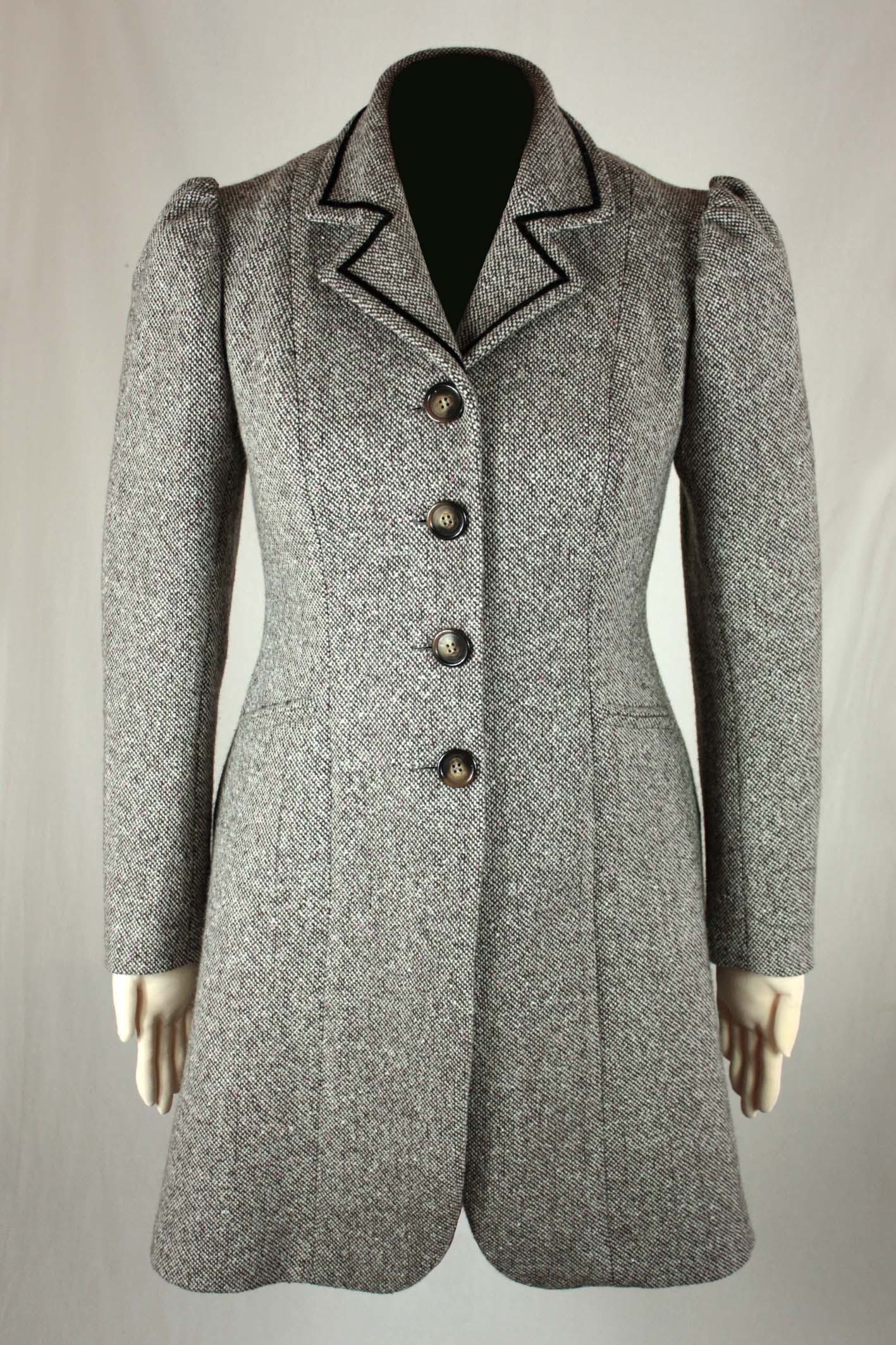 Sewing pattern for an Edwardiancoat worn about 1910. Characteristic is the still back shifted shoulder line, the coat is sewn without shoulder pads.

On the back there is a vent on the center back, you can shorten the vent if wanted.




Pattern fits perfectly with:



#0314,#0414,#0614 and #0714 Fitted to be worn over a corset.



Also suitable for steampunk or cosplay costumes.



The pattern comes with detailed and illustrated sewing instructions in English and German.



It is a multi size pattern, you can choose between US 8-18 (EU 34-44) and US 20-30 (EU 46-56).



This is a PDF-Download pattern, immediately after payment you can download your pattern.



Size: EU 34-56 (US 8-30)
Yardage:
Size US 8-18 (EU 34-44):
Upper fabric: 3.6yds. with a width of 51" (3,3m with a width of 130cm)
Lining: 2.7yds with a width of 51" (2,5m with a width of 130cm) Interlining, buttons

Size US 20-30 (EU 46-56):
Upper fabric: 4.4yds. with a width of 51" (4m with a width of 130cm)
Lining: 3.3yds. with a width of 51" (3m with a width of 130cm) Interlining, buttons