Sewing Pattern Bicycle Jacket 1895 #0715 Size US 8-30 (EU 34-56) PDF Download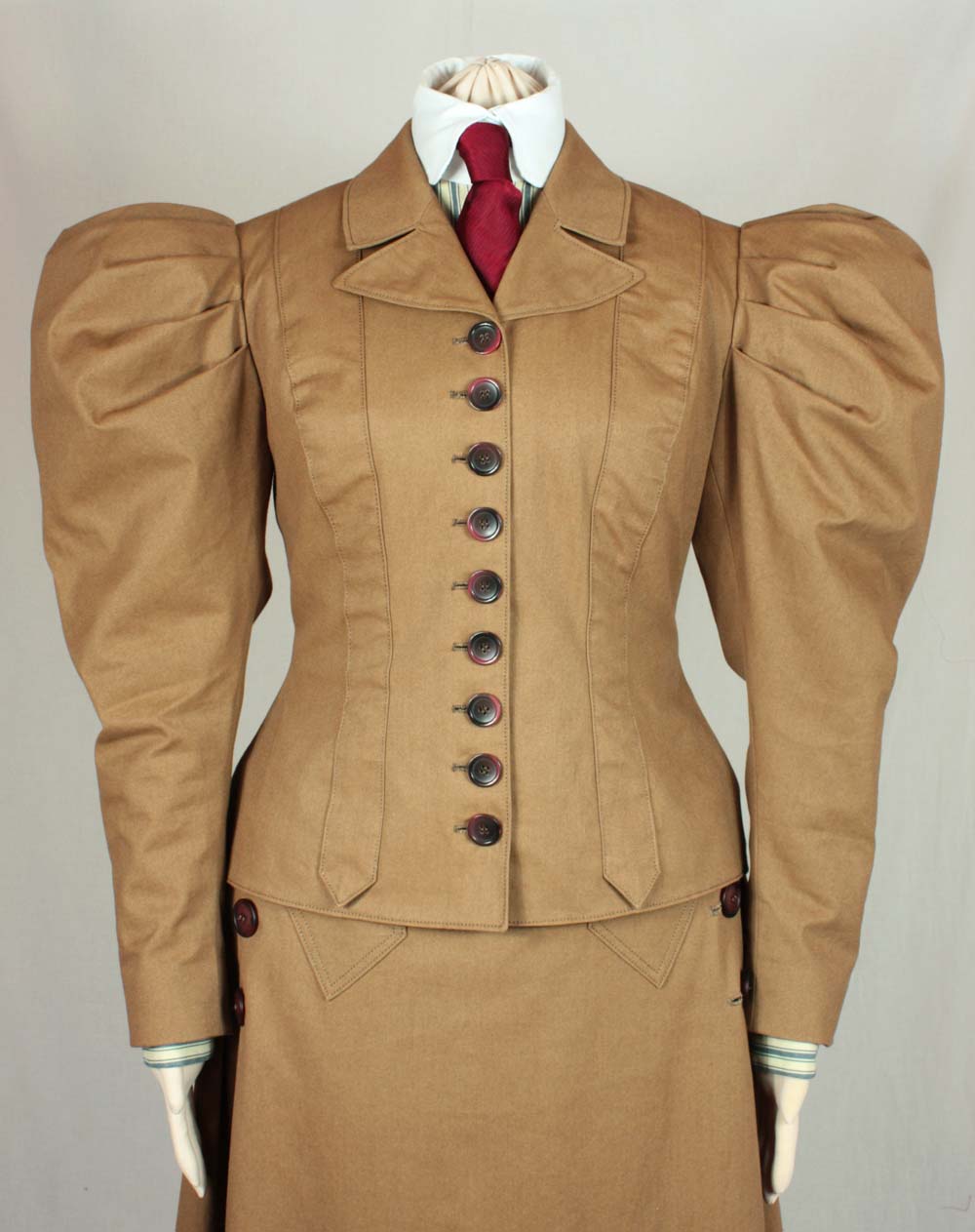 This is a sewing pattern for a Jacket worn between 1890 and 1900 for e.g. cycling. Typical for the time are the great leg-o-mutton sleeves.



Pattern fits perfectly with:

#0714 Cycling Skirt and #0614 Sport Blouse



Fitted to be worn over a corset.



Also suitable for steampunk costumes.



The pattern comes with detailed and illustrated sewing instructions in English and German.



It is a multi size pattern, you can choose between US 8-18 (EU 34-44) and US 20-30 (EU 46-56).



This is a PDF-Download pattern, immediately after payment you can download your pattern.

Size: EU 34-56 (US 8-30)
Yardage:
Size US 8-18 (EU 34-44):
Upper fabric: 3,3yds. with a width of 51" (3m with a width of 130cm)
Lining: 1,9 yds with a width of 51" (1,7m with a width of 130cm)

Size US 20-30 (EU 46-56):
Upper fabric: 3,9 yds. with a width of 51" (3,5m with a width of 130cm)
Lining: 2yds with a width of 51" (1,8m with a width of 130cm)

Interlining, 9 buttons