PDF Pattern #0615 Romantic Era Bonnet and Pelerine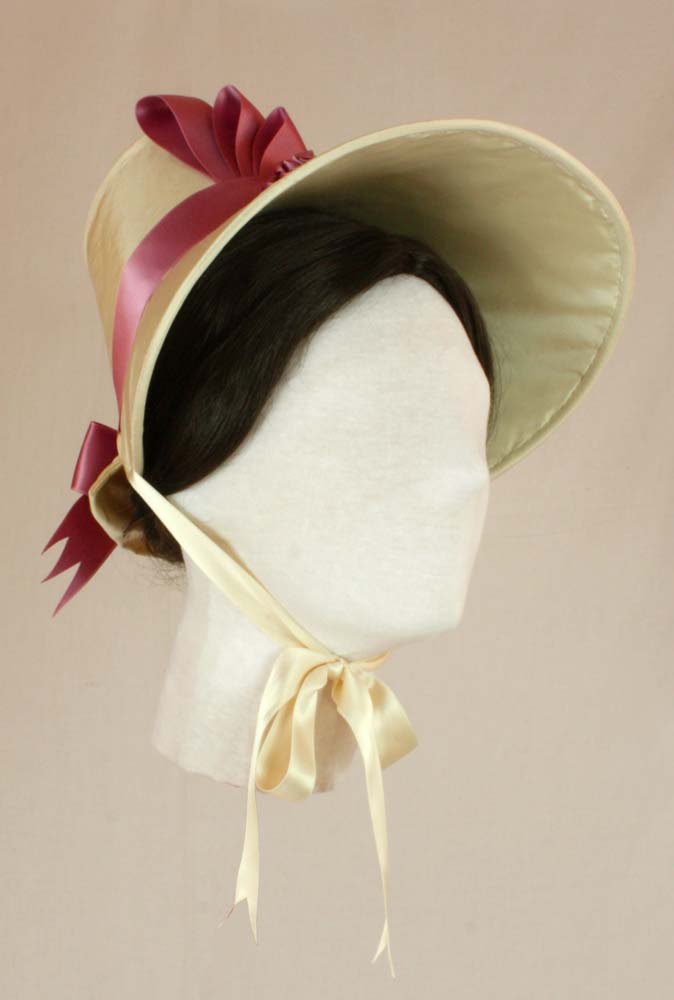 Pattern for a romantic era Bonnet and a pelerine or pelerine collar commonly worn over dresses.



The pattern comes with detailed and illustrated sewing instructions.



It is a multi size pattern Size S or M for the bonnet, US 8-30 (EU 34-56) for the pelerine.








Size: EU 34-56 (US 8-30)
Yardage:

Bonnet:

Buckram: 20" (50cm) with a width of 35" (90cm)
Round reed diameter 1/8" (2-3mm): 4,3yd. (4m)
Flannel: 22" (55cm) with a width of 51" (130cm)
Upper fabric e.g. silk taffeta: 22" (55cm) with a width of 51" (130cm)
Lining e.g. fine cotton fabric: 8" (20cm) with a width of 51" (130cm)
Strip of felt 22" (55cm) long 1 5/8" (4cm) wide
Ribbon 1" wide: 1,6 yd (1,5m); ribbon 1 5/8" wide: 2,2yd.

Pelerine:

Both upper fabric and lining (cotton): 1,1yd. (1m) with a width of 51" (130cm)
Hooks and eyes